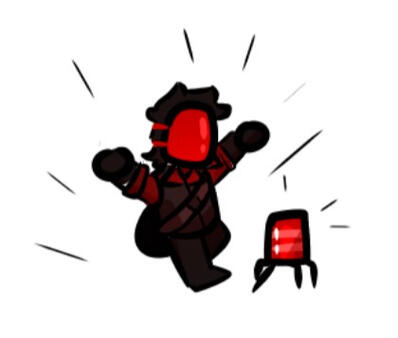 MWINS
ඞ | Live2D | Voxel
Another artist on the internet
---
(O>/
I am very cool did you know? (Source: me)I may sometimes take a lot of time to respond, timid fella!Commissions are in need of rework!
But you can find my YCHs at the top, check their status
to see if they are open or not!Most status updates on comms are over on Twitter and Toyhouse!
;P bleh
---
Created: 11.07.2022
Updated: 26.11.2022
dd.mm.yyyy
TICKSPIDERS_SAVE_LIVES(Mine)
OMG TICKSPIDERS!
PARAGON Ticks from the hit game Decaying Winter on Roblox are so !!!!!!
YEAHH TICKSPIDERSANYONE WHO DRAWS TICKSPIDERS
MWAH
SO COOL SO COOLTHE NEXT CHANCE I GET TO CREATE SOMETHING
I WILL CREATE TICKSPIDERs
TICKSPIDER CHARMS, TICKPLUSH, TICKSPIDER PAGEDOLLS, TICKSPIDER BANNERS, TICKSPIDER VTUBER, TICKSPIDER 3D AVATARS PLEASE TICKSPIDERS I LOVE TICKSPIDERS WHAT ELSEI AM LITERALLY BETTING EVERYTHING I HAVE ON TICKSPIDERS ON WHAT ELSE
:,(me when tickspider:
:D
Someone stop me
(Literally don't, feed me more tickspiders actually please!!!)
YCH Collabs
People I am collabing with in YCHs etc.
I mainly do the animation part in these!Check their original post for status and pricing!
Closed YCHs are removed!
But you can still view past collabs below!
---
Note: Silly!
---
Closed or just older
Collabs that have been closed or are just old!
Check with the artist if they are still offering something!
---
YCH Commissions
YCH = Your character hereCheck their original post for status and pricing!
You can always find all my YCHs and Self Fill-Out YCHs over on Toyhouse!
TH is always the first place I will upload things, but you can still contact me on any other platform we share!Status updates on YCH openings are always on Twitter/Toyhouse!
---
REWORK_NEEDED(INFO NOT UP TO DATE)
Art Commissions
Please note that my style may not be consistent!
Price my rise based on character complexityFor gif optimisation I can recommend ezgif,
incase you want to upload somewhere without exceeding upload limit
https://ezgif.com/optimizeMore options are to be added soon
Your are free to ask questions if unclear!
---
| Can Draw | Won't Draw |
| --- | --- |
| Almost any species, Humanoid included | NSFW |
| Amogus ඞ 𐐘 𐑀 | Hateful Content |
| Please I want to draw amogus beans for reduced price | |
CLOSED( ALL COMMISSIONS ON THIS PAGE ARE CLOSED)
Animation version
Listed prices are with included base price!
Similiar to above, just with added animation!
Comes with a single colored or gradient bg!+[]€ Shading
+[]€+ BG/PropsPrice may changed based on complexity or additional animation (like Animated props/BG)
Simple moving BGs won't be affected by extra animation costs!
Simple Animation | []€
Small partial animation
like blinking, ear twitch,
simple tail wag/movements
Medium Animation | []€
Medium (partial) animation
More ranged animation like
ranged tail wag, bounce, emotes
Complex Animation | []€
More complex animations!
More movements and
[more examples tba]
Voxel Commissions
The "Minecraft" type of art, aka 3D Pixel Art!
These are built symmetricaly!
Due to their size, your character may be simplified!Prices are experimental and may change!Final renders will come with 2 Turntables(Transparent/Colored BG) and a sheet with 4 still shots!My default render style is the first one with Anti-Alias and Shadow!
But I am open to using different options based on your taste!
Note: Some examples may be older and have a different render style or different frame rate than I use now!
They are mainly to show off the voxel as example.Price my rise based on character complexity, such as wings, multiple tail etc.
---
✔ Mini Voxel | 15€
Up to 20x20x20 big
✔ Medium Voxel | 25€+
Up to 80x80x80 big
XX Big Voxel | 35€+
Up to 126x126x126 big
---
✔ Voxel Paw YCH | 5€
While you are browsing, may I interest you in some voxel paws?
Your very own Voxel Lucky charms even!
Who needs a rabbit paw, if you can have a replica of your own design?
Misc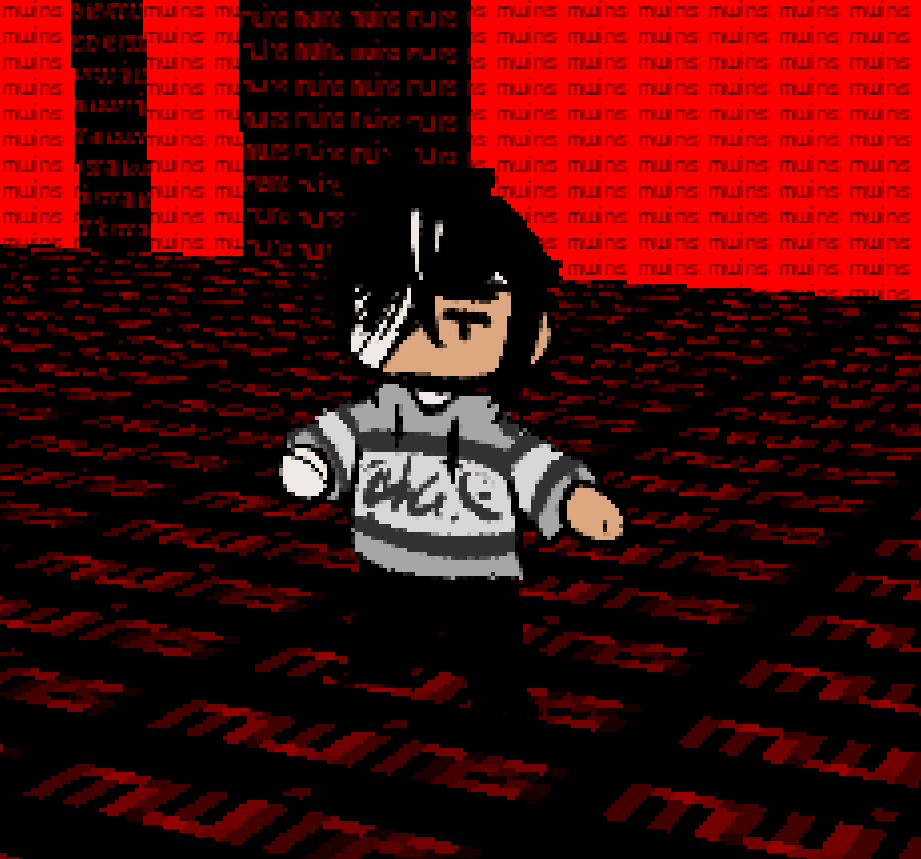 This section is for misc commissions and a big wip!I plan to add Tweening commissions!I rig and animate your art basically!
Can be regular art, could be Vtuber rigs!
Though these arts have to be cut into parts, like individual layers to be animatedWe could also set up Collab YCHs/Commissions where you offer to draw art , and I handle the animation part!
Though this would need more communication and set up!Prices have not been set yet, they are hard to work out/Art animation would probably be starting at 10-15€ with blinking and ear twitch/tail motion.
Additional things would cost extra, obviously ;PVtuber rigs may range around 300€, depending on complexity and emotes aswell
Charging extra per toggle/emoteThis may take a bit since I don't fully know how to price them yet and pretty much am unsure uea
Terms of Service + Animation Note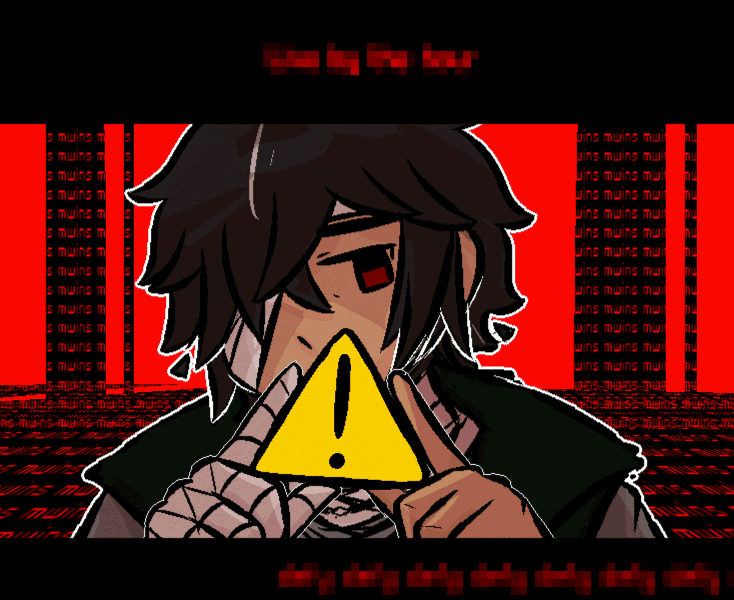 By commissioning me or buying a design, you accept my Terms of Service!
Please make sure to understand them before buying!That's all!I tend to work without sending wips for approval,
if you wish to see wips first, please tell me so!
---
Animation Note
Please note that gifs have limited color pallettes!
Art with more colors may look more odd than others!
GIFs also don't support transparency that is not 0% or 100%!Most animations are by default exported with 16fps by my program!
If you wish for different frame rates, please tell me!MP3 and MOV are also file types that I can export as if the commission originally is a GIF!Most transparent Animated YCHs may come with a lot of empty space.
If wished, you can use https://ezgif.com/crop and autocrop off any unwanted empty space!
---
General Art TOS
By purchasing custom artwork from MWINS,
you automatically agree to my terms of service!The artist has the right to refuse a commission request without explanation.
All commissions made by me are for personal use only.
Any commercial usage, claiming, or reproduction are not permitted.
You are allowed to use them for streams/videos though!
If you want to use it for commercial (ex:.merchandise, video game characters, book covers),
please contact me first.
I do not support NFTs.The artist reserves all rights for the images created, which also means the right to display all commissioned works on any website or gallery.
For anything else, the artist will ask client's permission.
You may re-post the commissioned work, but must give proper credit to the artist.If the client does not wish to have the commissioned work displayed due to reasons,
the client is free to tell the artist!All payments must be made upfront! Unless stated otherwise
No refunds after the commissions has been finished!
(partial) refunds only before the artists has completed the commission
If, for some reason the artist can't complete the commission, they will give full refund!
Max 3 free revisions, additional revisions and fixes will be charged 20% extra
Major revisions after sketch phase will be charged aswellDue to past art theft, please do not remove my watermark!For any questions, feel free to ask!
Designs and Adopt TOS
Do not remove my credit for designs/characters made by me!Only sell a character for its original price, unless it has any kind of extra art.
(Extra art includes any type of art, such as personal art, commissioned art and literature.)
Yes, your own art is also worth it!You are free to redesign, change species/gender etc.
It is your character after all!If they are part of an original species, please also follow their rules!Feel free to ask, if you have questions.
Contact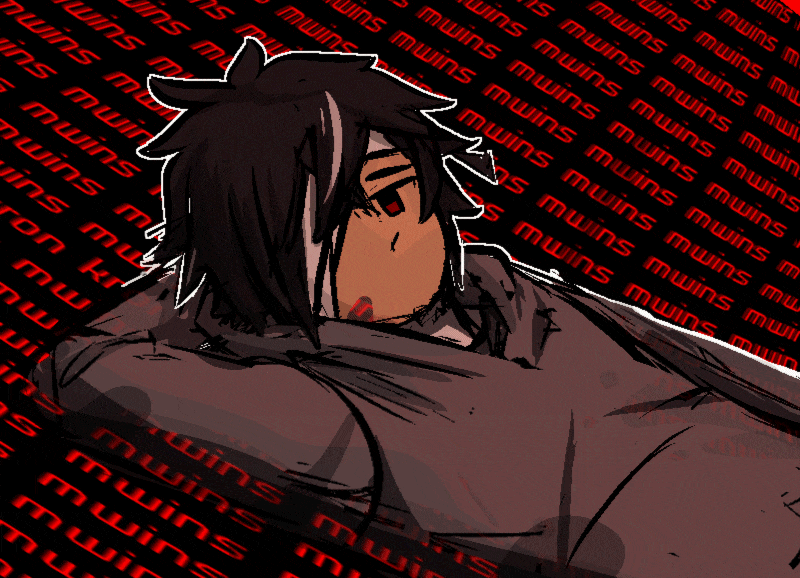 To order, just contact me!
Please have a reference ready and any Information you want to add to your commission!
If you have a question, you can ask that aswell!
Please do not start your message with a single "hi" and come straight to the point ^^You can contact me on almost any of my social media linked in below!
Activity: TH >TWT > Discord > DA > FA > INSTAI may be slower to check DMs on some platforms, incase I don't
Feel free to comment on any of other post incase I don't get the Dm notifs